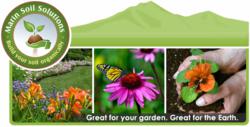 San Rafael, CA (Vocus/PRWEB) July 14, 2011
Marin Soil Solutions will be hosting a gardening and soil workshop called Building Soil for Better Gardens. The programs will be presented by The Soil Sisters, Linda and Norma Novy.
The first workshop will be held at the Marin Soil Solutions office at 3095 Kerner Blvd., Suite B in San Rafael on Sept. 17. The main focus of this training will be a comprehensive approach to understanding soil so that home gardeners are better able to improve and manage their edible and ornamental gardens. Other topics will include: building compost heaps, benefits of aerated compost tea, planting fall cover crops, and what cool season crops to plant in the fall. There will be a wide range of organic soil amendments, quality gardening tools, and vermicompost available for sale. The class will include lectures, power points, and demonstrations. Refreshments and great garden community networking!
The second workshop will be held at Fairfax on Sept. 24, focusing on field training and hands-on experience in the garden and soil. Class participants will learn how to assess a gardens state of health by reviewing its soil, biodiversity, plant vigor, and other factors; build a compost pile; make a mini-batch of aerated comfrey tea; set up a worm bin; and overview a fall gardening checklist. They will also learn how to start a cool season crops in containers, in ground, and in cold frames. Cover crop seeds and vermi-compost will be available for sale. Participants are encouraged to bring questions from their own gardens to both workshops.
Marin Soil Solutions workshops run from 9:30 a.m. to 2:30 p.m. and cost $ 150. The company will provide drinks and snacks, and participants may wish to bring a bag lunch. With this class registration, clients are eligible for a 20 percent discount on a Soil Sisters coaching visit and soil analysis and interpretation.
For information and registration for the event, please visit http://www.gardenwiththesoilsisters.com. Or call Norma Novy at 415-499-9409. For general gardening information and services, please visit Marin Soil Solutions website at http://marinsoilsolutions.com/ or call (415) 488-5907.
About Marin Soil Solution

Marin Soil Solutions is owned and maintained by two Tom Bowen and Bill Falk. Both Tom and Bill are passionate about developing and maintaining excellent soils for the home garden and landscape. Their business provides a wide range of services, such as organic gardening. In the field, Marin Soil Solutions applies freshly brewed aerated compost tea, vermicompost, and soil amendments to correct nutritional deficiencies. In-store services include expert garden and soil management advice, and the opportunity to purchase a variety of organic soil amendments and quality garden tools. At their headquarters, you can see the compost tea brewer, and the large scale worm bin, too! Marin Soil Solutions can help you build the biology in your gardens soil which delivers many ecosystem benefits.
# # #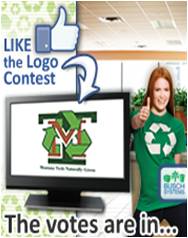 Barrie, Ontario (PRWEB) March 01, 2012
Busch Systems International, a leading manufacturer of recycling, waste and compost containers has announced the conclusion of the campus recycling Like the Logo contest. Montana Tech has won the grand prize of $ 5000 in Busch recycling bins for their campus recycling program. The contest ran as a lead up to the Recyclemania national campaign which promotes recycling across college and university campuses.
The Like the Logo contest ran from January 23rd until February 27th and encouraged colleges and universities across North America to post their campus recycling logo through the Busch Systems Facebook page. The schools were then encouraged to garner as many votes as possible supporting their logo. The top three vote-getting logos were entered into a draw for the top prize. The top three recycling logos were submitted by Montana Tech, North Carolina State University and the University of Illinois at Chicago, with Montana Tech taking home $ 5000 in recycling bins for their school recycling program. After hearing about the strong efforts put forth Craig Busch, president of Busch Systems, insisted on awarding both North Carolina State University and University of Illinois at Chicago each with $ 1,000.00 in recycling containers to further encourage their green initiatives.
Busch Systems ran the contest in an effort to increase awareness of campus recycling programs across North America. There were a total of 37 campus recycling logos entered with over 2500 votes cast.
It was amazing to see the level of school spirit involved in regard to recycling, states Serena Brooks, Sales Manager at Busch Systems. We expected a high level of competitiveness. We were thrilled with the degree of pride these schools take in their recycling programs.
Founded in 1900, Montana Tech of the University of Montana boasts a campus comprised of four colleges and schools located in Butte, Montana. The student body of almost 3000 is enrolled in studies varying from engineering to liberal arts.
Its great to see a school like Montana Tech win the recycling bins for their program. Hopefully, this contest will help increase awareness and recycling rates on college campuses across North America, states Brooks.
To visit the Busch Systems Facebook page, please see:

http://www.facebook.com/BuschSystems
For additional information or a sample copy, contact:
Chris McBrien

Busch Systems International

(705) 722-0806 – office

(705) 722-8972 – fax

chrism(at)buschsystems(dot)com

http://www.buschsystems.com
Busch Systems International, Recycling Made Simple.
An industry leader for over twenty five years, Busch Systems has expanded internationally, with a product portfolio detailing upward of two hundred products. Busch Systems develops more new molded recycling, waste and compost containers than all other manufacturers combined.
# # #
Related Composting Press Releases
North Hollywood, CA (PRWEB) January 16, 2012
The newly formed Groundwork Coffee Company, LLC is a custom blend of two leading pioneers of the Los Angeles specialty coffee scene: organic roaster/retailer, Groundwork Coffee Company and roaster/wholesaler Supreme Bean and its on-set coffee/catering company, Joe to Go Coffee Service. The companies recently merged resources to create one of the preeminent independent coffee companies in Greater Los Angeles. This strategic partnership will result in farm to cup oversight and providing superior organic products, service and sustainability throughout the supply chain.
The team at the helm of the newly formed company will be native Angelenos and veterans of the LA coffee scene, Richard Karno and Jeff Chean, (founder of Groundwork Coffee and Supreme Bean Coffee Roasters, respectively). who will continue in their current roles overseeing and developing the cafes, coffee and company vision. Edward Cola and Steven Levan will oversee the finances and operations.
Weve created a one-stop coffee source for our customers, explains Steven Levan, it is an expansion of our philosophy and commitment to handcrafted products, embracing best practices in all segments of our business: importing, Fair and fairly traded coffee, roasting, wholesaling, etc, all under the umbrella of operating sustainably and being a responsible member of the communities we serve. Levan, who was also born in L.A., points to the homegrown aspect of the new coffee company. Three of the principle partners were born and raised in Los Angeles, so we think we have an understanding and appreciation for the city and what makes it unique. The goal is to have that appreciation carry over into our company operations, Levan said.
Founded in Santa Monica in 1990, Groundwork Coffee Company imports and roasts organic, Fairly-Traded beans for its six caf